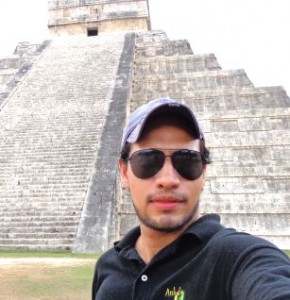 Web Developer
My name is Amaury, I am 33 years old, I grew up in Guanajuato, México, and I am currently entrepreneur living in Davie FL, USA.
My work has led me to meet people from many parts of the world, through Internet I extended my portfolio and costumer base.
Summary
13 years of experience in Web Development and Project Manager, proficient in Hosting and Domain needs, Community Manager, SEO and SEM skills, Bilingual 50% English and Spanish as native languaje.
Not I just do what I like,
I like what I do.
I help other freelancers and companies to develop professional websites holistically, my job is to optimize and / or update websites based on the latest standards.
Some facts
Countries who
know my work

Web Developer
Development
Seo optimization
Web design
Project Manager
I am founder Link Bajio where I developed professionally until today.
Student
I did the course in AulaDiser with official certification Illustrator CC Adobe, where I learned to handle different tools in vector design and graphic design
Marketing
I learned to understand the image and concept of comprehensive and its expression through advertising. I learned tools that simplify the creative process and make our messages more effective.
Web developer
Web design
Seo optimization
Development
Co-founder of a micro company registered in Cortazar Guanajuato, México.
Student
January 2005 to December 2007 I studied at the "Instituto Tecnológico de Celaya", the Bachelor in Computer Science. Here I learned the tools to start my own business.
Let's Keep In Touch
I will be happy to contact you, Tell me about the project you have in mind, together we can find the right solution to your needs.